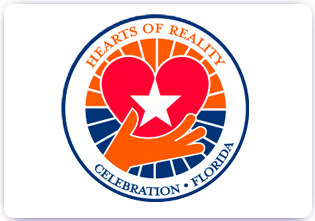 Hearts of Reality
August 8-10
Hearts of Reality is celebrating its 11th anniversary!
For 11 years, Give Kids The World Village has partnered with Celebration Town Center (Lexin Capital) to raise awareness of and funds for Give Kids The World Village. More than 100 reality stars from shows like "Survivor," "Big Brother," "The Amazing Race," and "WWE NXT" come to the Village to sign autographs, pose for pictures, and party with visiting wish kids and their families!
The stars raise money and become Village ambassadors, sharing our story with fans everywhere.
Hearts of Reality Weekend 2019 presented by Lexin Capital benefiting Give Kids The World
Thursday, August 8 – Saturday, August 10, 2019
Check out the ever-growing list of celebrities who will be attending, and get your tickets today!