Picsolve Gift to Give Kids The World Village Makes Capturing Once in a Lifetime Memories Easier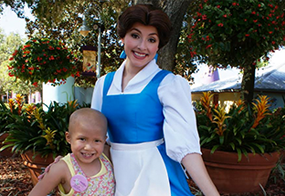 Media Contact
Jessica Mueller
Social Media/Content Strategist
407.396.1114 ext. 4519
JessicaM@gktw.org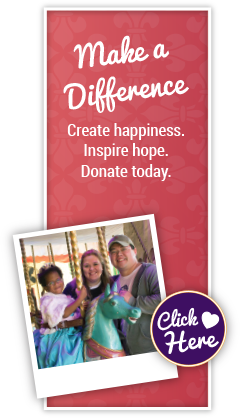 KISSIMMEE, FL (Dec 8th, 2015)
Picsolve has gifted a new digital photo distribution and archive system to Give Kids The World Village, making it easier to capture, share and retain treasured photographs of a once-in-a-lifetime trip to Central Florida.
The system allows Give Kids The World Village, a nonprofit resort that provides cost-free vacations for children with life-threatening illnesses and their families, to streamline the process of delivering and archiving precious memories for guests.
"Photos are so important to our wish families. They capture those special moments in time that bring a family joy and hope," said Pamela Landwirth, President and CEO of Give Kids The World Village. "We're so grateful to Picsolve for giving us the technology to ensure that our guests are able to relive those magical memories for many years to come."
Picsolve, a UK-based company that provides photo systems to theme parks around the world, installed the equipment and software and will provide ongoing technical support to the Village as part of the gift.
"GKTW is an amazing organization with truly genuine and compassionate people at the heart of it all," said Jessica McNaull, Director of Operations Attractions - North America. "We at Picsolve are both honored and humbled to be given the opportunity to partner with GKTW so that we can do our part in preserving the many memories created during a family's time at the Village. When good people get together to do good things, anything is possible."
Through the donation, Picsolve has helped to overhaul a system that was largely manual to one that links photos to the guest's on-property identification number, making them available online through the company's app and website.
Guests can find, redeem, print and easily share their free pictures and keep them in Picsolve's system to access later. The system is more convenient for guests and less expensive for Give Kids The World, which provided a CD of images in the past.
On a recent afternoon at Give Kids The World Village, a wish child and his little brother were excited to meet Emmet - the hero of "The Lego Movie" visiting from LEGOLAND Florida. The younger boy took the character's hands and stretched them out as far as his little arms would allow, dancing to the beat of a tune in his head. A photographer trained a lens to capture the scene as it unfolded.
Moments like those are an integral part of the experience at the Village, a 79-acre resort in Kissimmee, Florida where families enjoy accommodations in storybook villas, meals, and tickets to Central Florida's world famous theme parks. The entire trip is free to visiting Wish families.
In addition, the hundreds of families who visit the Village each week are given opportunities to capture additional memories: the giddy excitement of seeing their private villa for the first time; interactions with favorite theme park characters from Walt Disney World Resort, Universal Orlando Resort, SeaWorld Orlando and more; or fun photos taken during themed nightly parties.