Walton Development and Management Supports GKTW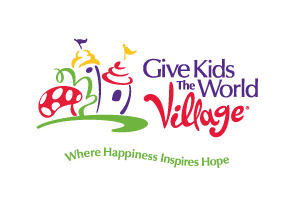 Media Contact
Jessica Mueller
Social Media/Content Strategist
407.396.1114 ext. 4519
JessicaM@gktw.org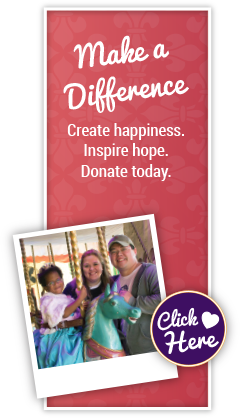 KISSIMMEE, FL (Jul 8th, 2014)
GKTW announced today that Walton Development and Management (WDM) has made a $10,000 donation to Give Kids The World Village (GKTW). This generous contribution will enable more kids with life-threatening illnesses and their families to visit Give Kids The World Village (GKTW) and experience free weeklong vacations.
"We are so thrilled to welcome Walton Development and Management to the Give Kids The World family," said Pamela Landwirth, GKTW President. "With their assistance, we will be able to do even more to create the happiness that inspires hope for wish families from around the world."
"As a member of the community, Walton is proud to support Give Kids The World Village and their tremendous efforts to provide children with life-threatening illnesses and their families an incredible experience that they will always cherish," said Bob Sebesta, General Manager, Walton Development and Management Florida.
Walton's donation will help to fund such things as lodging, food and the magical entertainment experiences Give Kids The World has to offer. Walton is a family-owned real estate investment and development group in Florida with U.S. headquarters in Scottsdale, Arizona.
For more information about Give Kids The World, visit www.GiveKidsTheWorld.org or visit them on Facebook.
###
About Walton
The Walton Group of Companies (Walton) is a family-owned, multinational real estate investment, planning, and development firm concentrating on the research, acquisition, administration, planning and development of strategically located land in major North American growth corridors. With more than 85,000 acres of land under administration and management, Walton is one of North America's premier land asset administrators and managers.
Walton has been in business for over 30 years. We take a long-term approach to land planning and development. Our industry-leading expertise in real estate investment, land planning and development uniquely positions Walton to responsibly transition land into sustainable communities where people live, work and play.
Our communities are comprehensively designed in collaboration with local residents for the benefit of all community stakeholders. Our goal is to build communities that will stand the test of time: hometowns for present and future generations.
Walton Development and Management Media
Rick Abbruzzese
Executive Vice President, Global Public Affairs
646.790.4626
rabbruzzese@walton.com