Give Kids The World Honored As A 2014 Top-Rated Nonprofit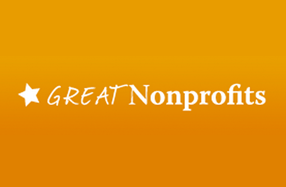 Media Contact
Jessica Mueller
Social Media/Content Strategist
407.396.1114 ext. 4519
JessicaM@gktw.org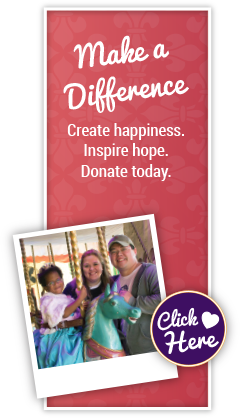 KISSIMMEE, FL (Oct 9th, 2014)
Give Kids The World announced today that it has been honored with a prestigious 2014 Top-Rated Award by GreatNonprofits, the leading provider of user reviews about nonprofit organizations.
"We are so thrilled to once again be named a Top-Rated Nonprofit," said Pamela Landwirth, President and CEO of Give Kids The World. "We are proud of our accomplishments and sincerely appreciate the hundreds of dedicated partners who took the time to submit reviews, enabling us to retain this honor. We are committed to continuing to make a difference by creating the happiness that inspires hope for children with life-threatening illnesses."
The Top-Rated Nonprofit award was based on the large number of positive reviews that Give Kids The World received – reviews written by volunteers, donors and wish families. People posted their personal experiences with the nonprofit. For example, one person wrote, "We love Give Kids The World so much that five years after our wish, we flew back from the United Kingdom to volunteer. It's an amazing place both as a wish family and as a volunteer."
While the Top-Rated Awards run through the end of October, Give Kids The World was part of the inaugural group to qualify in 2014. In addition, the charity will be added to GreatNonprofits #GivingTuesday Guide—an interactive guide to top nonprofits throughout the years. Look for this near the holidays.
"Savvy donors want to see the impact of their donations more than ever," said Perla Ni, CEO of GreatNonprofits, "People with direct experience with Give Kids The World have voted that the organization is making a real difference."