Give Kids The World Village Celebrates Founder's Day in Honor of Founder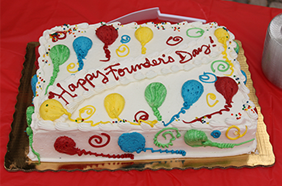 Media Contact
Jessica Mueller
Social Media/Content Strategist
407.396.1114 ext. 4519
JessicaM@gktw.org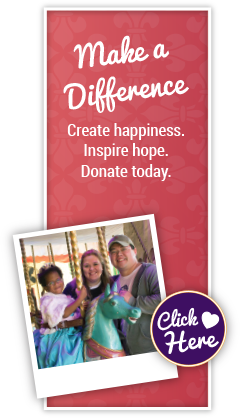 KISSIMMEE, FL (Mar 7th, 2015)
Give Kids The World Village celebrated its birth and that of its founder, Henri Landwirth, on March 7 in a beautiful ceremony at the 70-acre property with staff, volunteers and guests in attendance. The charity devoted to providing free week-long vacations to kids with life-threatening illnesses was created by Mr. Landwirth in 1986 and the organization remembers that event on the occurrence of his birthday every year.
Since that day in 1986, Give Kids The World Village has helped more than 135,000 children with life-threatening illnesses and their families come to Central Florida to make the child's wish of visiting Orlando come true. At that time, Mr. Landwirth owned a Holiday Inn and started the Village as a way to provide organizational administration and housing for any of these children and families he could not assist at his hotel.
Today, Give Kids The World Village has 144 villas with 24 more on the way within the next two years.