Give Kids The World Brings Village Experience To Children Waiting For Wishes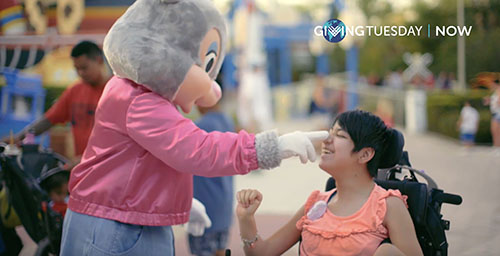 May 1st, 2020 [Kissimmee, FL]
MEDIA ALERT
What: #GivingTuesdayNow is a global day of unity and support for nonprofits in response to the impacts created by COVID-19. Give Kids The World is hosting an all-day livestream event to #GiveHopeToWishes.
Who: Join Village staff with special guests: alumni families, volunteers, and Deena Nicole Cortesee (Jersey Shore) for an all-day livestream event.
Why: For every month the Village is closed due to COVID-19, more than 700 critically ill children wait for their wishes to be fulfilled. This livestream event will bring the magic of the Village to children waiting for their wishes, and help keep hope alive. We need your support to help make these wishes possible. We will encourage donations at: https://give.gktw.org/give/265729/#!/donation/checkout?c_src=pr&c_src2=maygt
When: Tuesday, May 5, 2020 starting at 1:00 p.m. ET
Where: Facebook Live event at www.facebook.com/gktwvillage
---
About Give Kids the World Village
Give Kids The World Village is an 89-acre, nonprofit resort built exclusively to serve critically-ill children and their families. Children visiting Central Florida on their "wish trips," stay with their families at Give Kids The World's storybook Village for week-long, dream vacations. Give Kids The World provides meals, transportation, nightly entertainment, and complimentary passes to Orlando's world-famous theme parks and other attractions. There is never any charge to visiting families, and no child is ever turned away. Since 1986, Give Kids The World Village has served more than 188,000 children and families from all 50 states and 77 countries. GKTW is four-star rated by Charity Navigator, with more than 90 cents of every dollar it spends going to program services.
For more information, contact Give Kids The World Village Public Relations manager, Cindy Elliott.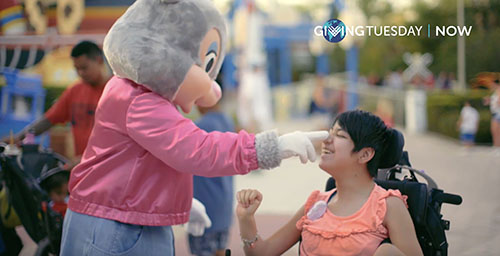 Media Contact
Cindy Elliott
Public Relations
562.896.1177
CindyE@gktw.org
---

Download PDF