O-Town MacDown, Mac-and-cheese Competition, to Benefit Give Kids The World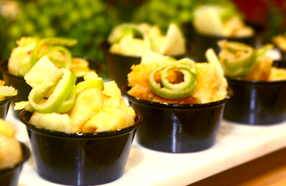 Media Contact
Jessica Mueller
Social Media/Content Strategist
407.396.1114 ext. 4519
JessicaM@gktw.org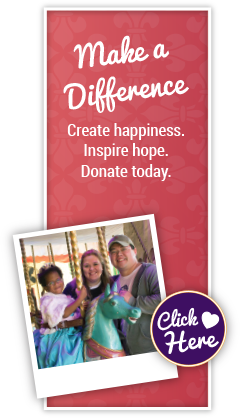 KISSIMMEE, FL (Sep 3rd, 2015)
Give Kids The World Village's second annual O-Town MacDown is set for Saturday, September 12, from 11 a.m. to 4 p.m. at Osceola Heritage Park.
Cheesier (and much tastier) than a lime-green leisure suit, the MacDown is a macaroni-and-cheese cooking contest and fundraiser for Give Kids The World Village, a 79-acre resort for children with life-threatening illnesses.
The event features talented chefs and caterers from around Orlando, each looking to whip up the best mac-n-cheese dish in Central Florida. Chefs from such well known restaurants as Hard Rock Café, Smokey Bones and Disney's Port Orleans will compete. The presenting sponsor is Tom+Chee.
In addition to the mac-n-cheese battle, Saturday's competition will include live entertainment, cooking demonstrations, a Kids' Zone, interactive games provided by Orlando City Soccer Club and unlimited samples of the best mac-n-cheese on the planet.
Tickets, available online at www.OTownMacDown.org, are $10 for adults and $5 for kids 12-years-old and under. There's no charge for children under 3. Ticket prices will be higher at the door.
Media outlets are encouraged to promote the fundraiser in the week leading up to it. Members of the media should contact Kathleen Tagle, Chief Marketing Officer, Give Kids The World Village, at 407-396-1114 (ext. 4521) or KathleenT@gktw.org.