IHG Owners Association's 2017 Fundraiser Grows with Give Kids The World Village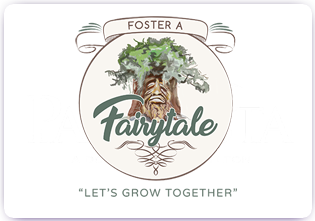 Media Contact
Jessica Mueller
Social Media/Content Strategist
407.396.1114 ext. 4519
JessicaM@gktw.org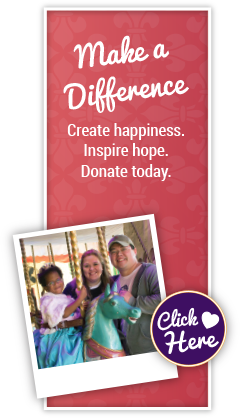 Kissimmee, FL (Jan 12th, 2017)
The IHG Owners Association has increased its commitment to helping make dreams come true for children with life-threatening illnesses and their families by boosting its fundraising goal for the 2017 "Foster A Fairytale – Let's Grow Together" campaign to benefit Give Kids The World Village.
The 2017 fundraising goal is $125,000. The money raised will enable Give Kids The World Village to fulfill the vacation wishes of an ever-increasing number of children who want to visit Walt Disney World and other Central Florida theme parks and attractions.
"Our relationship with Give Kids The World has a deep history. A history that began with the creation of the Village's partnership with Holiday Inn so many years ago," said Nathan Polny, director, IHG Owners Association membership development. "Association members are so passionate about supporting the Village and their families. It's truly a joy for the Owners Association to be able to continue this support year after year, and we look forward to many more memories."
The Owners Association has met its GKTW fundraising goal for the last three years, but decided to raise its funding pledge after learning that the Village has seen a growth in wish requests.
In 2016, as GKTW celebrated its 30th Anniversary, the Village welcomed its 150,000th family. The number of requests for wishes has steadily increased and the new Banyan Park area of the nonprofit resort was recently opened to host more families on property.
The Village is proud and humbled to say that the Association family has been there every step of the way.
"As a founding partner, Association members have embraced our mission with tremendous passion and have helped us reach all of these incredible milestones," said Pamela Landwirth, president & CEO of Give Kids The World Village. "We're thrilled that they have chosen to continue to grow with us to help create magical memories for even more precious children and their families."
Give Kids The World Village offers a cost-free, weeklong vacation that includes whimsical villa accommodations, delicious meals, nightly entertainment and all the ice cream guests can eat from sun up to late in the evening.
Since 1986, InterContinental Hotels Group® (IHG), along with the Owners Association, has raised more than $8 million for Give Kids The World's general operation. Contributions come from across the IHG family – everyone from hotel owners to corporate employees to guests.
Working with nearly 240 wish granting organizations, GKTW welcomes children and their families from all 50 states and more than 76 countries. Approximately 8,000 families per year arrive and are given a weeklong vacation. For more information on GKTW's mission, visit www.GiveKidsTheWorld.org.


About Give Kids The World Village
Give Kids The World Village makes wishes and dreams come true for thousands of children with life-threatening illnesses and their families. The 79-acre, nonprofit "storybook" resort is built for children, featuring a magical castle, 168 whimsical accommodations and fully-accessible playgrounds, pools and rides. GKTW resort is where nearly 240 partnering wish-granting organizations around the world send children whose wish is to visit Central Florida's beloved theme parks and attractions. GKTW has welcomed more than 150,000 families from all 50 states and 76 countries since 1986. The resort relies on the generosity of corporate partners, individual donors and an army of volunteers to help make wishes come true for nearly 8,000 children and families each year. Their entirely free vacation away from hospitals and doctors also includes donated theme park tickets, meals and entertainment free to all members of the family.
About the IHG Owners Association
The IHG Owners Association – originally established by Holiday Inn founder Kemmons Wilson in 1955 – was the first association of its kind in the hotel industry. It currently represents the interests of owners and operators of more than 3,500 InterContinental Hotels Group® (IHG) properties in the United States, Africa, the Asia Pacific, Canada, Europe, Latin America, Mexico and the Middle East. Throughout the years, the Association has been a voice for its members and played an integral role in communicating with IHG management on issues related to franchised hotel operations. The IHG family of brands includes InterContinental® Hotels & Resorts, Hualuxe™, Kimpton® Hotels & Restaurants, Crowne Plaza® Hotels and Resorts, Hotel Indigo™, EVEN Hotels™, Holiday Inn® Hotels and Resorts, Holiday Inn Express®, Staybridge Suites® and Candlewood Suites®. For additional information, visit www.owners.org.