Israeli and Palestinian Wish Children Get Trip of a Lifetime Together at Give Kids The World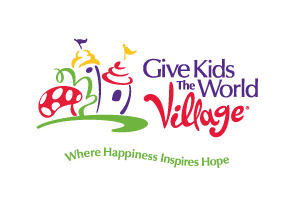 Media Contact
Jessica Mueller
Social Media/Content Strategist
407.396.1114 ext. 4519
JessicaM@gktw.org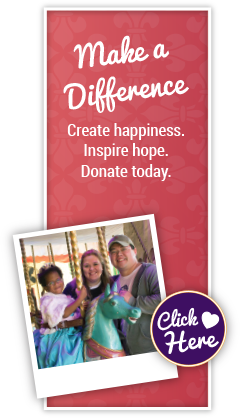 Kissimmee, FL (Jan 26th, 2017)
Three seriously ill children from the Middle East – one an Orthodox Jew, the others, Palestinians – are getting the trip of a lifetime together in Orlando at Give Kids The World Village, a nonprofit resort built exclusively to serve children with life-threatening illnesses and their families.
The children – 14-year-old Ytzchak along with Mahmoud and Mohammad, both 9 – and their families traveled to Central Florida on Monday.
Their free, weeklong stay includes tickets to Walt Disney World, Universal Orlando, SeaWorld Orlando and other area attractions, as well as meals and nightly entertainment at the "storybook," nonprofit resort.
The boys are being treated for cystic fibrosis at the Hadassah Medical Center, a university hospital in Jerusalem that has been called "a bridge to peace from Gaza to Jerusalem" for its diversity among staff and patients from throughout the region. Last fall, Eitan Kerem, a professor at Hadassah, identified the wish families bound for Central Florida.
Amos Schlafman, director of Yaldei Olam Haosher Baderech Lahalon – a small wish-granting organization in Israel that has been sending Israeli children exclusively to GKTW since 1990 – then spoke with the families and has coordinated the details, acting as a connection between the hospital, the families and the Village.
New York-based attorney Stephen Rasch, of Loeb, Block & Partners, LLP, was the catalyst for the trip. He became aware of the Village's mission several years ago through work he does for a charitable foundation and was "enamored with the idea of bringing these two kids and their families to the Village."
Pamela Landwirth, president & CEO of Give Kids The World Village, said the Village is a welcoming place for children and families from all over the world, a place where worries are left behind.
"We want to give these families, and all of our precious guests, the perfect experience," Landwirth said. "They are here to make magical memories and we are thrilled that they and their families will be joining us for a week of fun, laughter and happiness."
Give Kids The World Village welcomes nearly 8,000 children with life-threatening illnesses and their families each year, providing lodging, donated theme park tickets, meals and much more in a whimsical non-profit resort in the Orlando area. For more than 30 years, the Village has provided the happiness that inspires hope for children and families, offering a much-needed respite from doctor appointments and hospital visits.