New ALEX AND ANI Charm Captures Magic of Give Kids The World Village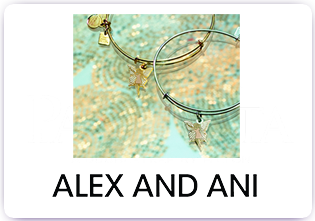 Media Contact
Jessica Mueller
Social Media/Content Strategist
407.396.1114 ext. 4519
JessicaM@gktw.org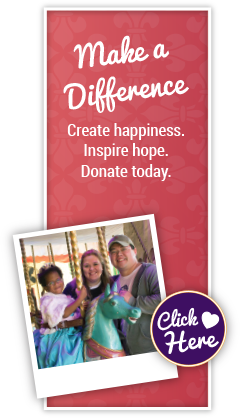 Kissimmee, FL (Apr 18th, 2017)
ALEX AND ANI debuted a new Fairy Charm today to benefit Give Kids The World Village, a "storybook" resort where fairytales come to life for thousands of children with life-threatening illnesses and their families each year.
ALEX AND ANI will donate 20% of the purchase price from each Fairy Charm sold, with a minimum donation of $25,000 between April 2017 and December 2017, to Give Kids The World Village, a 79-acre, nonprofit resort that creates magical memories for children whose wish is to visit central Florida's theme parks. The $38 purchase price includes sales to ALEX AND ANI retail and web customers, and authorized retailers.
Fairies and magic are found around every corner of this whimsical Village that hosts more than 8,000 wish children and their families each year. Guests of Give Kids The World enjoy free, weeklong vacations that include transportation, meals and donated tickets to local theme parks and attractions.
"ALEX AND ANI has captured the magic of the Village with the Fairy Charm," said Pamela Landwirth, president & CEO of Give Kids The World Village. "Fairies are a huge part of the Village experience and are representative of the strength, courage and spirit of the precious children we serve. We are truly blessed by our amazing partnership with ALEX AND ANI."
ALEX AND ANI has been a dedicated partner since 2014. In total, the partnership has raised nearly $500,000 over the years. The addition of the Fairy charm to the CHARITY BY DESIGN collection was created with the hope that more children and families will be able to experience the magic of Give Kids The World. The Fairy Charm was created to inspire hope and channel the whimsical energy of the Village.
These mystical and magical creatures give children something to believe in, assurance that a bit of magic exists in the world. The fairies in residence at the Village also are helpers, invisible allies that can inspire bravery and instill joy.
The new ALEX AND ANI Fairy Charm for Give Kids The World shimmers with the same sparkle found throughout the Village and in the spirit of its guests. Purchases of the Fairy Charm will help to bring more magic and create the happiness that inspires hope for brave children.

About ALEX AND ANI
ALEX AND ANI creates meaningful, eco-conscious jewelry and accessories to positively empower and connect humanity. Carolyn Rafaelian, Founder, CEO, and Chief Creative Officer designs each piece. Carolyn believes that every individual has their own positive energy to share with the world. By incorporating powerful symbolism and personal meaning into each product, ALEX AND ANI provides a wearable and beautiful way for consumers to express their individuality. The company is passionate about the wellbeing of our planet, our communities, and our individual paths. ALEX AND ANI uses recycled materials with eco-conscious processes. Its CHARITY BY DESIGN division has strengthened non-profit organizations through innovative partnerships and collaborative experiences, resulting in donations of more than $40 million. An Inc. 500 Company, ALEX AND ANI has retail stores as well as retail partners worldwide. ALEX AND ANI products are proudly designed and crafted in America and made with love. The company's World Headquarters is located in the greater Providence, Rhode Island area. Please visit alexandani.com for more information.