Help Raise Money for Kids With Life-Threatening Illnesses by Participating in Ice Cream For Breakfast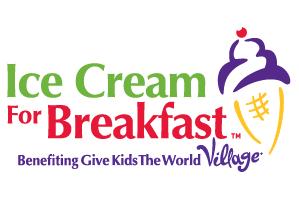 Media Contact
Jessica Mueller
Social Media/Content Strategist
407.396.1114 ext. 4519
JessicaM@gktw.org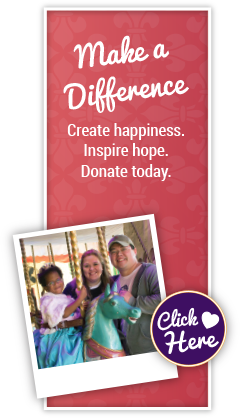 KISSIMMEE, FL (Jun 10th, 2014)
Americans are some of the most giving and charitable people in the world, but if you don't have a lot of extra money or time, or you live thousands of miles from Give Kids The World Village in Kissimmee, Florida, how can you help kids with life-threatening illnesses? This summer, throw an Ice Cream For Breakfast social. Your friends and family can raise money to help these precious children realize their dreams of coming to Orlando for a week-long vacation.
"For nearly 30 years, Give Kids The World has served up smiles and memories in the Village's Ice Cream Palace with all-you-can-eat ice cream all day, every day. Wish children and their families enjoy unlimited cones, sundaes and shakes, with a buffet of topping options whenever they want—even for breakfast!" said Give Kids The World President Pamela Landwirth. "In its fifth year, this campaign brings that joy to others and ensures that we can continue to create the happiness that inspires hope for our precious guests."
Whether you prefer chocolate or vanilla (or any of the thousands of tasty flavors of this icy treat), this is the campaign for you. GKTW has made it easy to organize by putting together a toolkit with all of the things you'll need to organize your ice cream social. Your family, friends, co-workers or neighbors will enjoy a sweet treat while raising awareness and funds to enable more children to experience the magic of this special Village.
Register for your free toolkit at http://www.icecreamforbreakfast.org/toolkit and begin planning your own Ice Cream For Breakfast social in your neighborhood today. For more information, please visit http://www.icecreamforbreakfast.org.