Getting "Fired Up For GKTW" Village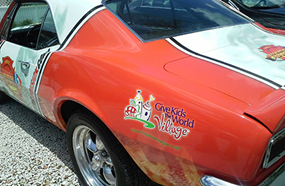 Media Contact
Jessica Mueller
Social Media/Content Strategist
407.396.1114 ext. 4519
JessicaM@gktw.org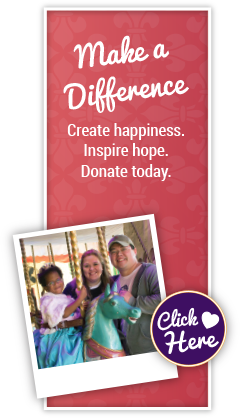 KISSIMMEE, FL (Jun 15th, 2015)
Those who know the Loewen family have heard about the amazing tale that took them on a journey from Winnipeg, Canada to Kissimmee, Florida. These familiar faces work as volunteers, ambassadors and even CPR instructors! What you may not know is that Brad Loewen and his business colleagues are embarking upon an ambitious campaign in 2015, much of it to benefit Give Kids The World Village.
Brad and his wife, Nichole, own the Training Division Fire Academy. At the suggestion of their marketing department, they decided to discontinue paid advertising for their business in favor of face-to-face promotional opportunities. The staff researched the best-attended events throughout the continent, put together a list, and the rest is history! Brad and his crew launched their campaign in Texas in early June, with banners, marketing materials, and three vehicles wrapped with GKTW Village logos, as well as the fire academy branding. They will be hosting booths, tailgate parties, and meet-and-greets at events like NASCAR races, NFL games, college football extravaganzas, and other sports-related gatherings.
For a list of the "Fired Up For GKTW" Village events where you'll find the Loewens and their friends, click here! Stop by and say hello, tell your friends and plan to support Brad, Nichole and GKTW Village at an event near you!