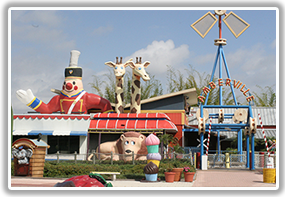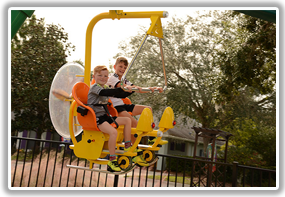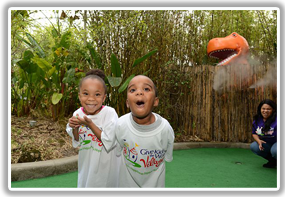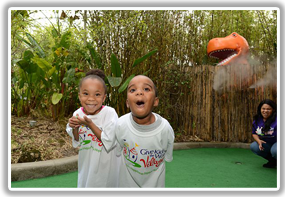 Since 1995, IAAPA has brought the thrills and excitement of the amusement industry to Give Kids The World Village by fully embracing our mission and the families we serve.

As its charity of choice, the Village participates in the Association's annual IAAPA Expo. As part of their charitable efforts, amusement park and attractions industry professionals golf, run, ride, and volunteer for Give Kids The World Village. IAAPA members even offer departing families a World Passport for Kids Program – a free, year-long pass to amusement parks across the country. Upon departure from the Village, each family receives a World Passport to continue to the joy found during their vacation.
IAAPA's members also helped design and construct the Castle of Miracles and the Amberville Train Station. They donated both wheelchair accessible rides – the Enchanted Carousel and Lori's Magical Flight – and Marc's DinoPutt – our interactive miniature golf course. Every effort made on behalf of IAAPA members have helped make Give Kids The World the most magical Village on earth.