Delicious Delivery Courtesy of National Confectioners Association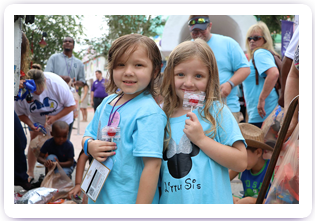 Media Contact
Jessica Mueller
Social Media/Content Strategist
407.396.1114 ext. 4519
JessicaM@gktw.org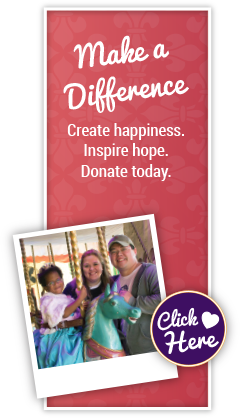 Kissimmee, FL (Jun 16th, 2017)
The atmosphere at the Village was sweeter than ever this morning, as 15 tons of candy and snacks were delivered, much to the delight of the children and families staying at the whimsical resort this week.
The semi-trailers from Boerman Moving & Storage and Central Moving & Storage, arrived after driving several days to pick up and bring goodies donated by approximately 400 of the National Confectioners Association members exhibiting at the annual "Sweets and Snacks Expo" in Chicago last month.
In all, three truckloads were delivered to the Village and the massive donation will provide fun and tasty treats during the Village's nightly parties for many months to come. Yes, including the popular Halloween party!
Wish families waited with anticipation Monday morning, as two trucks parked on the road beside Ol Elmer and the Castle of Miracles. Families came prepared to greet the trucks with bags, boxes and clothes with lots of pockets to store as much candy as possible. Candy and snacks tumbled out when the doors opened and were quickly grabbed up by the delighted crowd.
For the third year in a row, vendors at the 2017 Sweets & Snacks Expo, held in Chicago in May, were encouraged to donate a quantity of their most delicious sweets and snacks to the Village. And for the third time, Central Moving and Storage and Boerman Moving & Storage helped collect the goodies and drove three truckloads down to the Village in Central Florida.