TRAVEL TIPS
Check out the intro video below for tips on what to bring and view the entire video series for more great information.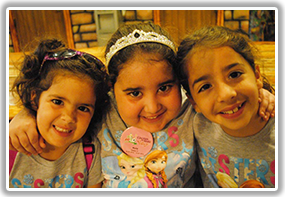 What to Bring
Medications - pack them in your carry-on bag.
Identifciation - be sure to have all forms of identification, including a valid driver's license. A valid driver's license is required, if a rental vehicle was arranged for your stay.
Camera/Video Camera - Be sure to bring a camera to capture all of your special memories. If you do not have access to a video camera, you can borrow one from the the Village's Memory Market at no cost.
Comfortable clothing and shoes - there is significant walking at the parks.
Sunscreen - even during cooler months you can pick up a lot of sun in Florida.
Bathing suit - You don't want to miss out on the Park of Dreams swimming pool and splash pad at Give Kids The World Village. If your child is still in diapers, remember to pack swim diapers.
If you use a handicap placard, please bring it with you to utilize on your trip.
Umbrella strollers are great for use with young children; you will find them especially helpful when navigating airports and parks.
Feel free to bring your laptop or tablet. Free wireless internet access is available Village-wide.
Medical Information
If a specialized stroller/wheelchair is required, please arrange with your foundation prior to traveling.
Confirm your medical equipment and orders are arranged prior to your arrival.
Please provide all shipping information (including tracking numbers) to Give Kids The World by emailing myvacation@gktw.org prior to your arrival.

Special Dietary Requests:


Walt Disney World
Universal Studios
SeaWorld

Helpful Sites
TSA

- Visit the Transportation Security Administration website so you can be prepared for security line procedures.

Contact Information

- Program key phone numbers related to Give Kids The World into your cell phone prior to leaving home (these can be found on our Arrival page).

Central Florida Information

- To see all that Central Florida has to offer, a good resource is the VisitOrlando website.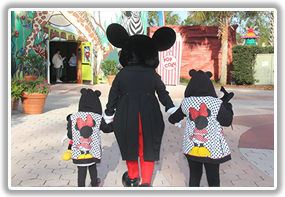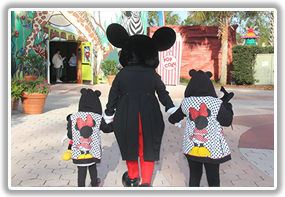 Theme Park Apps/Additional Resources
Currency Exchange

Currency can be exchanged at:
All Disney Park Guest Relations
All Disney Resort Guest Relations
Downtown Disney Guest Relations
Universal Studios and Islands of Adventure Guest Services
Most Importantly...
Relax and enjoy every moment of your Give Kids The World vacation!